Get Loan To Finish Basement Remodel  
A-z of Basement Financing
Looking for a loan to finish basement renovations? If you are lucky and have a big house with a basement, then you must have considered transforming it into a personal space – be it an office, a studio, or a gym. Or maybe you are building a new house and want to design your basement according to your needs. In both these cases, a loan to finish basement renovation or building is quite helpful. Basement Financing Plans are required before you go ahead and start working on your plans.
What is basement remodel financing?
Basement remodel financing includes funds used for remodeling or renovating your basement – be it a small transformation or a big one, there should be proper planning and execution. And if you are falling short of cash, home improvement loans with bad credit for basement finishing are here to help you out. By remodeling the home you can add or increase the value of your property and also you can just improve the appearance of your home. Renovation in your basement is a popular way to remodel your house but it is expensive. The cost of basement remodels varies on the square footage of the area and other various factors. So, it becomes crucial for the homeowners to choose the best option to cover the costs of finishing their basement. Be it basement remodel or financing, one should go through all your options before choosing the best basement loan suited for your needs.
Contractor Financing
It is one of the basement financing options many are not aware of. Your contractor can help you get interest-free loans as they are in contact with many financing companies. However, make sure you thoroughly understand the terms and conditions before opting for Contractor Financing.
Pros: Depending on the contractor's decision, they may offer interest-free financing or low-interest traditional financing.
Cons: Choosing contractor financing means you'll have fewer options with regards to which contractor to use which can ultimately lead to comprise with basement work.
Personal Loans
Personal Loans can be used for just about anything, and this includes a loan to finish basement. You can get a personal loan from your nearest bank or credit union. These loans have a due period of over five years and have fixed installments.
Pros: You will get more than enough basement loans to finance your basement remodel and you can choose the best offer among them. Loans to finish basement are also quick. 
Cons: Be aware of online personal loan frauds and choose a trustworthy website.
Home Equity Line of Credit (HELOC)
You can get a Home Equity loan against your home or property. These loans have a lower rate of interest, and you can easily use them for basement financing. To give you more security, some lenders also offer interest rate caps on HELOC.
Pros: HELOC lets you make payments on a rolling basis over a fixed period.
Cons: Defaulting on your installment payment could lead to the seizing of your home as HELOC is secured by your home.
Credit Cards
One of the best ways to get a basement loan is to get it against your credit card. It will especially be helpful if you require the money urgently. You can simply visit your nearest ATM and get your money, instead of filling forms and waiting for days to get your funds.
Pros: You can easily issue the money and get it within 24 hours
Cons: It will charge high-interest rates and can affect your credit score if you are late for the repayment.
FHA 203k loan
These loans are designed for homeowners and are backed by the government. To get avail of an FHA 203k loan for basement financing, you need to have a credit score of at least 580. If you pay for your basement finishing or renovation using an FHA 203k Loan, you would not have to pay a single penny from your pocket. These loans also have a very low rate of interest.
Pros: FHA 203(k) loan may allow you to borrow more money to cover your project than you would be able to with a private loan.
Cons: Several requirements must be met to take out an FHA 203(k) loan.
Factors To Be Considered For Comparing Basement Financing Options
When you are financing your basement, it should be flawless and profitable enough to increase the value of your home. So, whatever help you are taking, you need to be picky and considerate about them for your own sake.
First, you should check the APRs. Every financing option has its own APR and hidden charges and with a high APR and additional charges, the repayment would be harder.
Check the license and reviews of the source if you are taking help from non-government organizations.
Fix an affordable and flexible repayment schedule for basement loans.
Compare the interest rates of all the options and go with the one that is offering the lowest.
Check the time they are taking to give you access to money. Also, keep an eye on the repayment time limit they are offering and if it's changeable or not.
Loan To Finish Basement – Things To Remember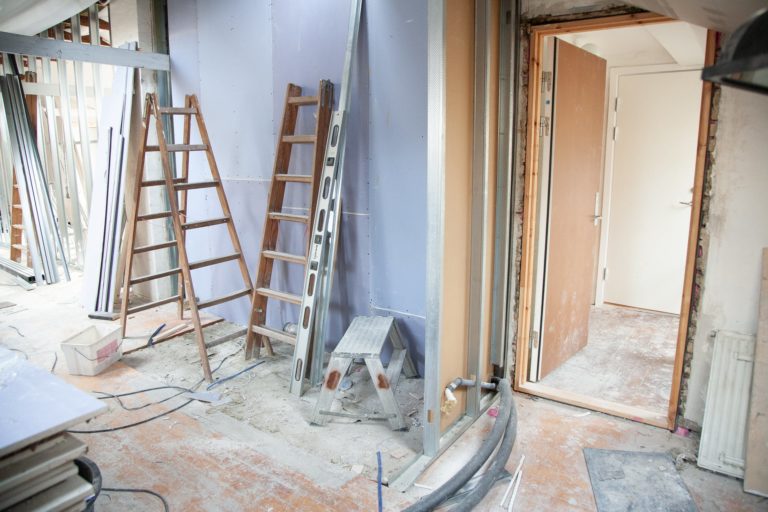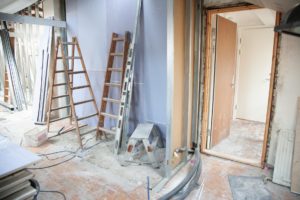 In the rising flat culture in America, the best way to utilize the space of your house is to remodel your basement. Along with the home renovation, the basement remodeling is on-trend and the demand for basement remodel financing is getting higher and higher every year. So, basement finishing financing is one of the top loans demanded on the market, and getting them is now easier with online money lending websites. The thought of building or recreating your basement is exciting and fun, but make sure you don't end up wasting a lot of money on making your dream space. Be it renovating or finishing building your basement you should plan, research, and only then execute it. Go through all your options and choose the loan which suits your needs and requirements. Contact and inquire with as many lenders as possible because it will help you compare many different options.
Cost To Complete A Basement
The estimated cost to finish a basement is stated in the table:
| Particulars | Amount |
| --- | --- |
| National Average Cost | $35,000 |
| Minimum Cost | $16,000 |
| Maximum Cost | $75,000 |
| Average Range | $22,000 to $46,000 |
Finishing your basement leads to an increase in the value of your home and also you can enjoy the additional space. Basement finishing usually covers lighting, built-in shelving, waterproofing, framing, plumbing, wiring, drywall, flooring, an HVAC system, and egress windows, thereby turning the unfinished basement space into usable living space.
Is Basement Remodel Worth It?
Remodeling your basement is perfectly worth it and it will make you happier when you will get a good return while selling or keeping guests in your house. Basement financing is considered as one of the good investments for real estate and in the current scenario, the average return in the basement financing is 75 cents a dollar. So, investing in your basement and making it modern enough will give a decent amount of return.
If you are confused now also you can use Your Own Funding home improvement loan calculator which shows how much your interest payments add to the cost of a basement remodel or renovation, based on the amount you borrow from a lender and the interest rate you pay to them.