Personal Loan Frauds are common nowadays as people do not know how some companies try to take advantage of needy people at this time of the Covid-19 Pandemic. Personal loans, especially short term ones, have earned a pretty grisly reputation. In truth, this reputation is built off of actual horrible experiences people have or had with predatory lenders in the industry. But what carries just as much truth is the fact that not all personal loan companies are predatory.
Many personal loan companies exist to provide a genuinely useful service to their borrowers. If this wasn't the case, then the personal loan industry would not have surged 17% last year to become valued at $138 billion overall. The fact is: people need solutions for their short term financial problems, and both legitimate and not-so-legitimate companies are out there to provide them financial options.
To ensure that you are not wrapped up in personal loan frauds, fake loans, scams, or schemes, always perform extensive research and due diligence. Know the exact company you are getting a loan from, and get your terms in writing before you ever sign any sort of agreement.
At Your Own Funding, we want to help potential borrowers out by pairing them with lenders that offer up-front terms with no hidden fees, no unfair penalties, and an easy-to-use calculator that estimates their total amount paid for their loan. By doing all of these things, we hope that our customers will avoid looking to other so-called lenders that intend to trick them out of their hard-earned money.
Personal Loan Frauds: An Introduction
Personal loan frauds are a type of crime that prey on consumers, actively looking for a quick solution to their financial needs. Usually, online loan related frauds are what you shall find really difficult to escape from. Online personal loan frauds are a kind of a misread act that involves victimizing you as a genuine borrower.
Families are struggling financially with Covid-19 Pandemic as they are going deeper into personal debt in the process. At this time, many families are opting for personal loans for bad credit but they don't know that they might be the victim of personal loan scams.
In personal loan frauds, the lenders might behave with you convincingly enough to prove themselves as the most genuine lenders. But the truth and the motive is quite obvious, that is to harm your data integrity and finances (as when you're a borrower). Thus, people are easily getting vulnerable to loan scammer as a crime. The reason being most of the borrowers are/ might be in desperate need of emergency funds nowadays.
What signs could a fraud lender might display? A fraud lender might not be taking any interest in your payment history or might not be very transparent about their hidden fees. Moreover, a fraud lender might be having no particular physical locations and (online) verified customer reviews. Identifying signs like these beforehand would prevent you from becoming a victim of personal loan scams.
To help you spot red flags the next time you are researching personal loans, keep an eye out for the nine most common fake loans, tricks, traps, and schemes below.
How To Avoid Personal Loan Frauds?
As you begin your search for personal loan options, beware of the red flags that a personal loan offer could be a scam. It is not easy to spot loan scammers because many of them sound convincing, but by understanding the most common types of personal loan scams and their warning signs, you can avoid becoming their victims. Know the 9 warning signs of personal loan frauds to avoid being a victim in this growing crime times: 
1. Application Fees and Other Up-Front Fees
Some lenders charge fees for their services in addition to interest. This can be perfectly acceptable, as long as the borrower knows what these fees are beforehand and agrees to them in exchange for access to the funds they need.
What is unacceptable or treated as personal loan frauds is charging a fee without a signed agreement guaranteeing a loan. Many scammers ask applicants to give them money before their loan is ever even processed. Some will even disappear after they get this fee, never to be heard from again.
To prevent this scammer loan from happening, never pay for a loan you aren't 100% sure you are approved for. No on-the-level lender will ask you to give them money before your loan agreement is drawn up, ready for you to review and sign.
2. "We Lend to Everybody, No Credit Check Required"
Even if you know you have bad credit, you should still want your lender to review your credit score to see if you qualify for lower interest, lower payments, or some other sort of better arrangement. You can also increase your credit score up fast. 
Companies that promise that anyone can get a loan may either have unreasonable terms or may not be a true lender at all. We are not saying that every company that foregoes a credit check is illegitimate, but you should always beware of offers that sound too good to be true.
3. Hidden Fees and Costs
You almost always have to pay money to borrow money; that's a simple fact of life. But at the very least, you should know what you are going to pay ahead of time and have it in writing.
In fact, the Truth in Lending Act requires that all terms and conditions of a loan are available in writing and that the lender follows these to the letter. If a company promises one thing but then surprises you with fees and other costs, they could potentially fall into big trouble with the Federal Trade Commission (FTC).
You can even report a deceptive practice or suspected scam to the FTC if someone tries to take advantage of you.
4. Forcing You to Get Loan Insurance
Some secured loans require you to pay extra for insurance against the loan in case you fail to pay the loan as agreed. The most typical situation where you will see this is with home mortgages where the buyer cannot put up the requested down payment.
However, a short term, unsecured personal loan will almost never need this extra insurance. Lenders who say that this insurance is mandatory or standard practice should be looked at with scrutiny.
If a lender pressures you into buying insurance or other related products you really feel like you don't need, then don't be afraid to walk away and report it as personal loan scams.
5. Tantalizing Loan Perks That Disappear if You Make a Late Payment
No interest? Cashback? Free gift cards? Loan perks like these can make you feel like you will come out of the other side of a short term personal loan with more than you started with.
Unfortunately, a lot of these promises sound too good to be true for a reason. Lenders often offer these perks under the condition that you make all payments exactly on time. Missing your payment by a day or just a few hours can not only mean you don't get your "prize." It can also mean unfair penalties.
Stay safe from personal loan frauds and always consider the full costs of a personal loan and the penalties associated with failure to make payments. If you see any terms that seem unfair, don't let the promise of goodies convince you that those risks are worth taking.
6. Preloaded Interest and Early Payment Penalties
This type of loan trap is, tragically, standard practice for most loan providers. They intend to make their money off of interest regardless of whether the customer pays early or not. Some even have the gall to punish you with extra fees for paying early!
Only take out loans that let you pay it off early without any extra penalties. Ideally, early payment will also reduce the interest you pay. You should be rewarded for early payment, after all, not punished!
7. Pressuring Borrowers to Do a Rollover or Extension
Lots of "payday" lenders and other short term personal loan companies count on their borrowers not being able to pay in full by the due date. The company will then offer to "rollover" or extend the loan for an additional fee. These fees can rack up pretty quickly, and sometimes they will result in more interest paid than you initially agreed to!
Having the option to roll over or extend your loan is fine, but you want to avoid it at all costs if possible. Be especially wary of lenders that automatically roll over your balance because they can charge you fees without you even noticing.
8. Imposter Lenders Calling about Debts
A personal loan application contains a ton of sensitive personal information. This info can include your name, address, phone number, workplace, social security number, and even your account information.
Some lenders will leak or sell this information to con artists. The con artist will then use the information to harass the borrower, pretending that they are calling about the existing loan or some other loan the borrower supposedly forgot about.
Know exactly who your lender and loan servicer is, and never give out personal details over the phone or email. Even if the person on the phone is who they claim to be, you can always hang up on them and go online or in person to make payment arrangements safely.
9. Lenders Who Flat out Steal from Your Account
If you give a personal loan company access to your bank account, keep a close eye on transfers. Some companies draw from borrowers' accounts without permission for fees and other charges that really don't exist.
This is a huge violation of the law! The FTC even made one company repay victims $505 million for all of the funds it basically stole directly from its borrowers.
Personal Loan Scams: 3 Common Types
People engaged in personal loan frauds seek to either obtain money upfront or provide loan terms so unforgiving that borrowers will be subject to late fees or other charges. Here are the 3 most common forms of personal loan scams:


Loan scammers may try to offer you low-cost personal loans in exchange for hundreds or thousands of dollars of fees up front. Once they receive the fees, they will cut off contact without providing any funds. The fees could also be demanded through cash, gift cards or wire transfers.
While some reliable personal loan lenders consider various factors more than just your credit score when approving you for a loan, some loan scammers will promise funds without checking your credit score at all. This is a warning signal for you since your credit score is usually a way through which lenders assess the risk of lending to you.
Student loan forgiveness fraud
Some forms of student education loan forgiveness are available through the federal government for federal student loans. There are few ways to have private student loan debt forgiven, though if a company approaches you promising to forgive your student loans, it's likely a personal loan fraud case.
Personal Loan Frauds: What to do if you have been a victim?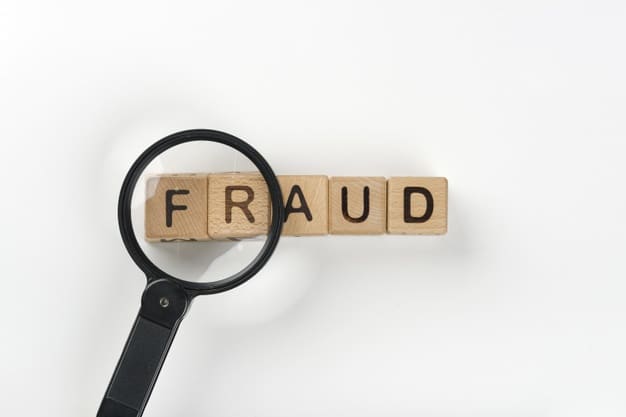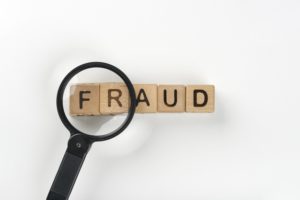 If you needed short term personal loans, but have been the victim of a loan scammer then it is best to contact police nearby or local law enforcement straight away. You can also contact Better Business Bureau and Federal Trade Commission as they will also be helpful knits. Also, you have other various options to notify like FBI and State Attorney General. Additionally, there are websites that are designed to look legitimate in a strive to steal visitors' personal information then you can report it to google. Here is how you can report it to google-
1. Take out the mail, address and telephone number of the fraud company
2. Explain when and how you became the victim of a personal loan scam.
How to Check if a Loan Company is Legitimate?
There are a lot of money lending websites and sources available and the number is rising from the pandemic era. With the rising number of companies, the number of personal loan frauds is also increasing. Always remember that the things which seem good turn out to be the most troublemaking thing. Whichever loan company you choose, make sure that it's legit. While searching for a personal loan company take these preliminary steps to avoid personal loan frauds:
Online Presence: You may get the name of the loan company from relatives or any of your friends as a recommendation, check to make sure it's legit. This is how personal loan scams work, i.e. by word of mouth from friends or relatives. So always check about the company names on the treasury website to avoid personal loan frauds. Whether a loan company is doing something that is illegal, unfair, or just plain sneaky, remember that an ounce of prevention is worth a pound of cure.
Collect Information: Read up on any lender that is offering you a personal loan.
Customer Reviews: Try to see if they have existing complaints, unhappy customers, or pending litigation.
Compare: Analyze multiple loan operators to find the right ones for you. Get everything in writing, and review your terms and conditions carefully. Be aware of the laws for short term personal loans in your state to see if the company is asking you to do something that's illegal. It 
Check From The Attorney General: Every lender needs to register with a law professional before starting the lending. So, if you want to become sure about your lender, you can confirm from him and save yourself from personal loan scams.
Judge The Approach: You need the lenders more than they need you. So, if the lender is too desperate to help you and their convincing skill makes you uncomfortable, then check on the other things that can confirm your doubt. Don't just trust their witty talks too blindly. 
Bonus Tip: Always check that the company's website is secured i.e. check that the website URL starts with "HTTPS" not with "HTTP". This indicates that communications between your device and the site are encrypted and therefore secure.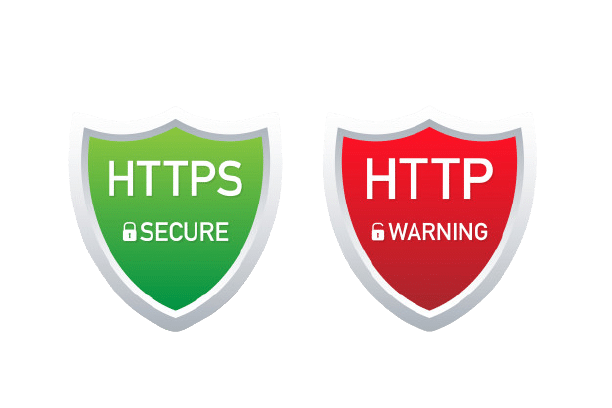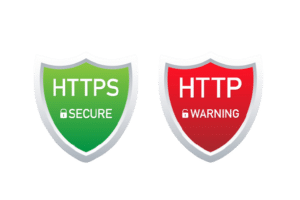 Anti-Personal Loan Scams: Distinguishing between the Genuine and the Scams-
As young teenagers, we have always been warned not to give any personal details over the unknown rings on our parent's phones, right? Even today, as we have grown up quite mature, it's our guardians who love us enough to remind us that we need to keep our bank's account number, PAN card, and such details safe. Being aware of this fact now, we all know the reason for this, for sure, is: Online Frauds and Scams. The most illegal one and still being an activity in practice, is Personal Loan Scams, agree? The Loan Scammer Program is a risky business these days, as stated by the Federal Trade Communication(FTC) in collaboration with the Internet Crime Complaint Centre of FBI. The two of these, along with the 320 million (approx.) of population, are dumbstruck seeing the sight of increasing online Loan Scammer activities.
Eliminate the distinctions :
Let's take a real life example
What may appear to be genuine may be taking you to trap yourself in a personal loan scams:

To explain this clearly, I recently had a phone call (from an unknown number) from a person confidently addressing him as a relative of mine, asking me to tell my account number to him so that he could transfer some amount of cash as a part of a loan agreement with my father. I was convinced to trust him by his sweet words of greetings and that he knew my father's name, too !! I was perplexed at that moment, to which I cut the call and informed my father. I then came to know that there was no such agreement that he had signed with someone. That made me realize that I was almost going to trap myself up in the Personal Loan frauds. So, the moral behind telling this incident is to remind you not to trust anyone how respectful they may seem to be, without checking for the details from your surroundings. Be as clever as a fox !!
Keeping Account Details Secure even Digitally !!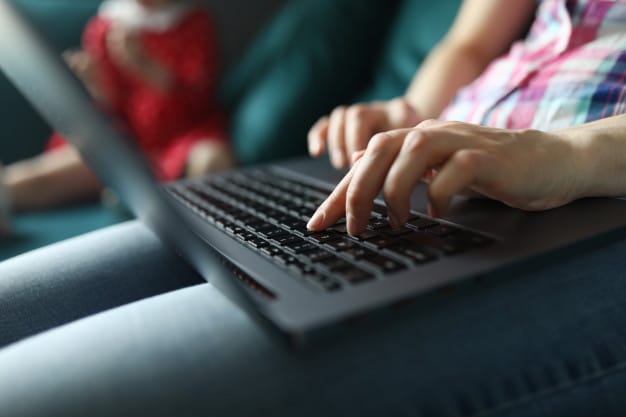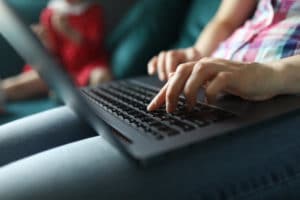 With the advent of Cloud Storage, we feel privileged saving our every personal detail over the Cloud i.e. over the internet. Until now, we all have realized that more than 80% of the frauds that try to victimize us are online. Then, who knows whether the data we enter into the hands of the Cloud could not be attacked by Cyber Hackers? This is not at all to frighten you, my friends, rather it is just a warning to keep your account details secure even if you are doing it digitally. Look here how you can do this:
Keep a separate folder if you wish to obtain your data online: in clouds and other applications as such. This single folder only should contain your details.
Make sure that while storing the data in this folder, you encrypt your envelope with a really strong password, which is difficult to decrypt.
Also, please don't share this folder with any other person unless you have found it's urgent and genuine to be sent. (not even your relatives!!)
Keep changing the passwords for your cloud logins and personalized folders.
Remember to jot down the passwords in some of your personal diaries, which again should be kept locked in the house and not shared with anyone.
So, this was in general, brief notes to keep our accounts safe, secure, and sound. Now returning to the personal loan frauds, once we have secured the details over the internet, we need to handle the offline part. Let's see how the risks that we might or already have encountered linked to the Online Personal Loan Scams:
1. The very first is what we have previously discussed above as in through the phone call incident. To add more into this is just that we need to take extra caution while attending an unknown call, We need to be prepared to respond if that's going to be a call regarding our bank transactions/details, hope you have that, right?
2. The next thing to keep in mind is that we should be in touch with our bank and their personal contact details and email ids. This would help us to recognize and keep a check upon when the bank is actually trying to reach us related to loans or something else. This shall definitely decrease the risks of us being trapped into some Personal Loan Scams practices.
3. The application fees when we have acquired a Personal issue Loan are not what is demanded immediately before even having the loan accreditation in our account. So we need to act like a smart bird before making any outgoing transaction for the sake of an incoming one. To be very clear, just what we need to do is recheck and verify from our branch bank whether the procedure is right.
Moral: Don't give any chance to the fraudulent loans and scam loan seekers to let you in the deep-holes dug up for you !!
Thus, keeping ourselves updated, aware, and knowledgeable enough through Bank policies, rules, and regulations prevent any mental, economic breakthroughs in such difficult times of adversities. We all don't want to add more problems to ourselves during this pandemic. Thus, it is necessary to make a clear silver lining between the Fake Loan Scammers and the Genuine Loan Providers.
Finally, either it's about how to pay for car repairs with no money or an emergency loan, or any kind of personal loan, know that there are options out there that want to help rather than hurt your financial situation. Also, the personal loan scams should be reported to the police immediately at the point the debt would be released from you. By working with an online loan company for bad credit like Your Own Funding, you can gain all of the benefits of the short term personal loans without getting burned or burdened by unnecessary debt.
Other Popular Searches : 
Home improvement loans with bad credit
Home improvement loan calculator
The Bottom Line
Unfortunately, personal loan scams are rising rapidly as people's interest in personal loans is taking a jump. According Federal Trade Commission (FTC) more than 18,000 accounts and more than $13.4 million in losses their funds in COVID-related fraud. Those complaints cover a wide range of financial scams and frauds. But personal loan frauds have been a problem since before COVID. The scammers try to find the easy targets for personal loan scams and take the advantage of people's needs. Therefore, before applying for online personal loans do complete research about the website or platform. Make sure you are applying at a trusted source and protect yourself from personal loan frauds.
Be Cautious Be Vigilant And Be Safe From Personal Loan Scams