Do you have questions in your mind like how to get out of paying medical bills or what are the options available that will help you in paying off medical bills especially when you don't have much income, dealing with health issues is a major gamble?
A medical loan can get help with medical bills as it is taken off any amount of money for any kind of treatment as per your requirement. It is taken to finance your medical expenses like for treatment procedures, optional surgical procedures, paying prescription, hospital bills, your medical debt, and other medically-associated costs that are not usually covered in your health insurance.

Do you spend money on healthcare now to treat or diagnose your problem? Or, do you wait and hope that the condition doesn't get worse? If you do wait, are you risking an expensive emergency treatment? Will your health problem develop into a life-threatening condition?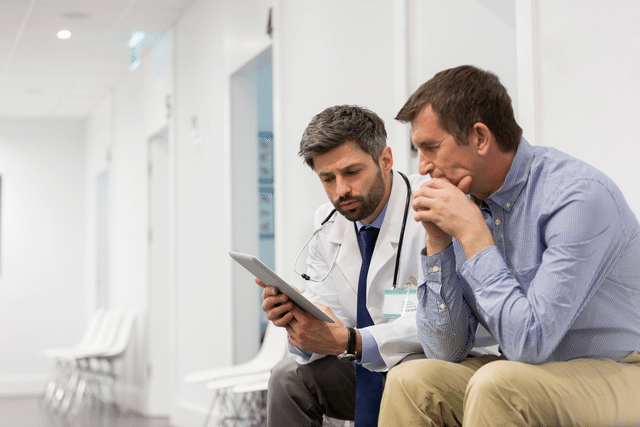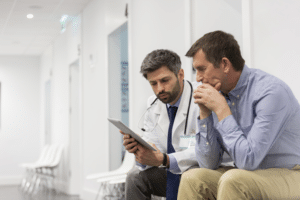 In 2018,  27.5 million people in America didn't have health insurance. Without insurance, even a single emergency room visit can land someone in serious medical debt. And with insurance, you may still have to pay astronomical deductibles, co-pays, and other unexpected fees.
So where do I turn for healthcare, and how to get out of paying medical bills? There are several options available for both. For example, some alternative lenders offer personal loans for medical bills that can help you pay off medical bills quickly. Are you worried about where to go for healthcare when you don't have cash, insurance, or money for insurance cost-sharing?
What's Going To Happen If You Can't Pay Your Medical Bills
Today or tomorrow any medical emergency may occur in the life of every person. Whenever this kind of situation occurs and we are not able to pay the medical expenditure then it refers to medical debt. It is taken to finance your medical expenses like for treatment procedures, optional surgical procedures, paying prescription, hospital bills, your medical debt, and other medically-associated costs that are not usually covered in your health insurance.
6 Options
for Paying Off Medical Bills
How to get out of paying medical bills? Check out the following six options that will provide help to deal with medical expenses.
Get Help With Medical Bills By Looking for Alternative Healthcare Providers
Look Into Getting Personal Loans For Medical Bills
Talk About Your Financial Hardships with Providers
Find Alternative Insurance Options To Pay Medical Bills
Take Advantage of Prescription Drug Discounts
Pay Off Medical Bills: Avoid the Emergency Room
1. Look Into Getting Personal Loans For Medical Bills
Get help paying medical bills with online alternative lenders as they have a wide range of financial products available to those who need money but have limited options. A  personal loan can allow someone to borrow money now and pay it back in just a few installments. These medical loans come with interest and fees, so be sure to evaluate your ability to pay and ask about the total cost of the loan. Personal loans are the most effective way to pay for your medical bills before entering into debt. 
The good news is that many lenders can provide the loan of a medical bill even if you have bad credit or you are already hampered by debt. You can find out more about your options for a short term personal loan when you Apply for loan online  
2. Get Help With Medical Bills By Looking for Alternative Healthcare Providers 
To pay medical bills there are many care providers out there who help by offering discounts or even free services to those who have financial difficulties.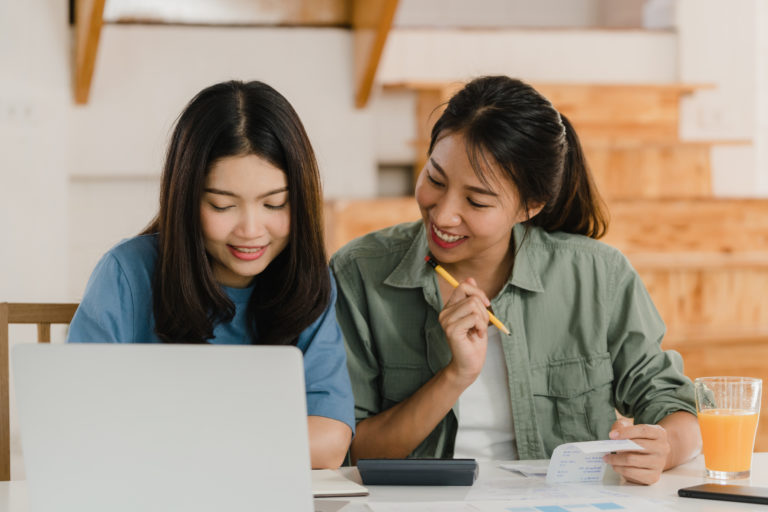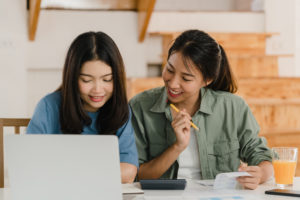 The National Association of Free & Charitable Clinics (NAFC), for instance, operates a network of free and low-cost clinics in communities throughout the United States. 
The Hill-Burton hospital coalition has a similar arrangement that allows patients at certain hospitals and clinics to reduce costs or enter into a more favorable payment agreement.
At the very least, there may be services available for free or on a sliding scale in your area. Check out whether you have a free clinic nearby. These are often available on a scheduled basis. 
Some non-profit providers like Planned Parenthood also offer low-cost testing for certain transmittable diseases. Also, they can offer discounted treatments, referrals, and no-cost counseling to help you consider all of your available options to get out of paying medical bills.
3.
Pay Medical Bills By
Finding Alternative Insurance Options
To get help paying medical bills there are many insurance programs out there for people who cannot afford the cost of traditional insurance.
Medicaid, for example, is a government-run insurance program for low-income individuals. You have to meet certain income thresholds or circumstances to be eligible, but Medicaid can cover many services with low or no cost-sharing.
COBRA insurance plans are available thanks to the Consolidated Omnibus Budget Reconciliation Act. A COBRA plan will cover certain individuals who have been recently laid off or who recently retired.
For individuals who have certain conditions that make insurance expensive, they may be able to use a risk pool coverage (RPC) program if their state offers one. All states offer pre-existing condition insurance plans (PCIPs) as a requirement.
You may even be surprised to find out that your medical costs are covered in part or in full by a liability insurance arrangement. If your injury or illness was at all work-related, see if you can file for it under workers' compensation insurance. 
If your injury or illness may be at all related to a car accident, a product you've recently used, or an accident on someone else's property, then you may be able to work with a personal injury lawyer to file a claim for your medical losses.
4. Talk About Your Financial Hardships with Providers
Emergency departments are required to administer care whether or not you can pay, thanks to the Emergency Medical Treatment and Active Labor Act (EMTALA). After you receive treatment, speak with the billing office to work out a payment installment agreement or a sliding scale discount. Ask whether you can eliminate certain fees to pay off medical bills.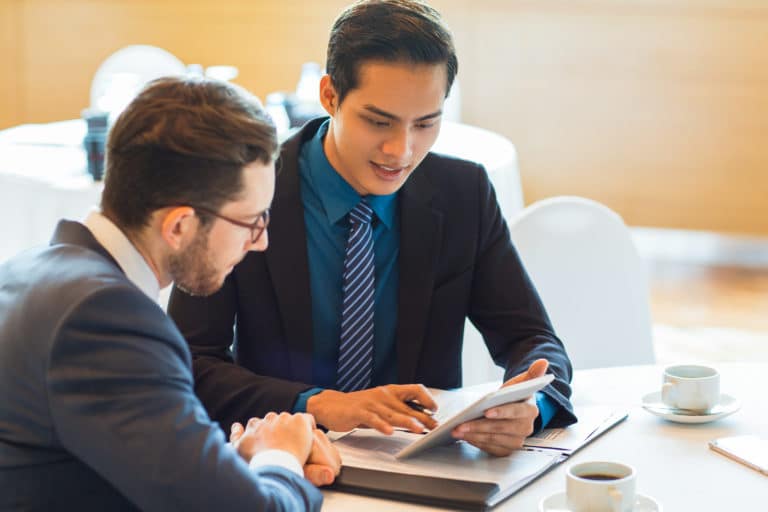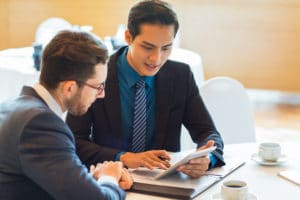 No matter where you seek care, be up-front with medical care providers about your financial situation.
However, receiving care in an emergency room is many times more expensive than a clinic or doctor's office visit. Before you receive care at an urgent care clinic or similar provider's office, ask about the same services: installment agreements, sliding scale discounts, or fee reductions. 
In either case, providers may be willing to offer low-or-no-interest loans for medical treatment to set aside the billing amount until you can pay. 
Be wary of making payment of medical bills with credit cards, though. Many providers will try to push you into putting your debt onto a credit card, which invites fees, interest, and other costs that can make your medical bill more difficult to pay. Insist that you would rather pay in cash through an installment agreement or by agreeing to a medical lien in exchange for temporary loans for medical bills.

How To Get a Loan With Bad Credit
5. Take Advantage of Prescription Drug Discounts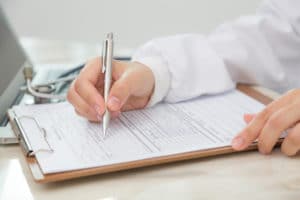 There are many programs now that give you access to coupons and discounts for prescription drugs that will help paying medical bills. These include MyRxCoupons.com and GoodRx.com. Always check these sites before paying the full price for any prescribed medications. 
Similarly, NeedyMeds.org can help you locate clinics and pharmacies that give you certain prescription recommendations for free, at a low cost, or on an income-dependent sliding scale.
6. Pay Off Medical Bills By Avoiding the Emergency Room
Seeking healthcare early can feel like a gamble. But the saying "an ounce of prevention is worth a pound of cure" is still highly relevant in today's world.
If you can get healthcare in the early stages of illness, you will not only spend less but reduce the severity of your illness overall. This is especially true for chronic conditions like heart disease, diabetes, or cancer.
Urgent care clinics are available in most areas now, and they can treat everything from the flu to a broken ankle at a far lower cost than the ER. 
You might also be able to find a retail specialty clinic for your condition. Like hospitals, these clinics may be willing to work out a discount for self-pay patients or an installment agreement for those who can't pay upfront.
Myths About Paying Off Medical Bills With Loans
At some point in their life, almost everyone has gotten a medical bill. That's because paying for healthcare is really confusing. For the uninitiated, bills can be downright indecipherable.
It is necessary to clear your confusion from time to time regarding our rights with respect to debt collection procedures, credit reporting procedures, and billing procedures for medical bills.
Some myths regarding paying off medical bills with loans people have:
You have a myth that your Insurance was supposed to cover everything so you are not responsible for it.
Some people may think that medical collection accounts are handled differently than any other type of collection accounts.
Some people also have a myth that to clean up their credit, they need to pay off medical collection accounts.
Some of you have a myth regarding payments as long as you are making payments on a medical bill, it can't be sent to collections.
How to get out of paying medical bills? Life is impulsive, any unforeseen medical emergencies may occur. In those kinds of situations, you are stressing about medical bill payments, when you should focus on managing your own family health it can become extremely stressful. Your own funding provides you to avail of emergency loans with the fastest process for any health issue. From Medical Loan you can arrange funds. You don't have to go looking for documents to submit or upload; you just have to visit yourownfunding.com and apply for a loan online.
Benefits of Getting Loans For Medical Bills
Here are some key points which reflect how the loans for paying medical bills are important.
It covers all your medical expenses such as the Doctor's fee, prescription fees, medicines, surgery, and hospital bills, etc.
You can take loans for paying medical bills for any kind of medical alignment or treatment.
It is an easy application process, gets faster approval, and quick access to funds.
Competitive personal loan interest rates and flexible repayment options available.
You can apply for a medical loan online.
Medical loans require hassle-free documentation.
The repayment period lies from 3 to 36 months.
Common Medical Billing Errors
It is assessed that doctors in the U.S. will leave $125 billion approx. at the hospital every year because of medical billing mistakes. This is an unambiguous notice for physicians who provide the best care to patients and it is one of the major factors for becoming successful in the industry. Medical billing is the most important factor in the industry of health care. Medical billing errors are undoubtedly more common than you think and also it may be billing your more than it required. In fact, many Americans overpay their medical bills because of some common errors.
Paying for medical bills: Here are the two most common factors which contribute to mistakes are
Billing errors
It is assessed that up to 75% of medical billing errors occurred in it. Insurance companies in the U.S. are very harsh on accurate medical billing and coding practices and if they caught any smallest mistake then there are chances that an insurance company may reject your medical billing claim.
Failure to stay continuously on medical billing rules and regulations
These rules constantly alter and require physicians and administrators to spend more time and money on current education, software, or staff training to stay up-to-date.
Not only are the rules and regulations continuously changing in medical billing, but they are also changing in health care also.
How to get out of medical debt
Outsourcing Medical Billing
In this state, both the patients and medical practitioners are affected including their own private practices because of medical billing errors. Unemployment along with higher medical bills will result in patients as they are unable to afford medical services.
So, you can hire a third party to take responsibility for medical billing services which can sometimes prove to be an effective way.
How to Correct Errors in Medical Bills?
There are some ways which will help in saving your money on paying an extra amount on a medical bill. But all these preventative measures can be taken only when you have confusion related to the medical bills
Before giving the payment of the medical bill check some measures for how to fix medical billing errors
1. Organize, Organize, Organize
Medical billing involves a lot of paperwork, so try to retain and organize each and every piece of paper as evidence that is relevant to your medical bill.
The organization of the medical billing should start even after you receive your first medical bill.
You should know what amount is deductible and what services you have taken and for which you have to pay and you should already be prepared for those medical bills.
2. Research and Compare Your Charges
Now what you do is a little bit of investigation.
After this, you have to compare all the bills and understand which charges your insurance cover and what didn't cover.
3. Incorrect Coding

Any error can happen through humans and this is also a human error as the letters or numbers are rearranged just by any change of a single digit or number you can receive a bill for thousands of dollars for small surgery on a slight fracture.
4. Upcoding
This medical billing error happens when you receive a bill in which higher levels of service or equipment are charged than the services provided. It can also happen because of human error but this is not a common medical billing error but also a type of medical billing fraud.
5. Unbundling
Bundling is considered as group services, for this, a procedure is set up in that a single code is provided to pay the medical bill in a single payment.
Unbundling is a better way when they try to charge with coding then they are all shown as a separate service. This is very useful when the provider charges you medical bills with the coded procedure and also you get the medical bills for the individual services like a separate bill is charged for your hospital room.
Your Own Funding will help you at the time of this emergency situation to pay your medical bill and provide you a loan and you will get instant money for paying the medical bills.