Financial assistance for elderly is all people need today! As Baby Boomers, one of the biggest generations in American history, cross into retirement age, paying for senior care is a major concern. On top of that, early Gen Xers are getting to an age where they are considering their retirement options. Senior care is an expensive venture, with some assisted living communities costing more in monthly rent than a one-bedroom apartment in a big city.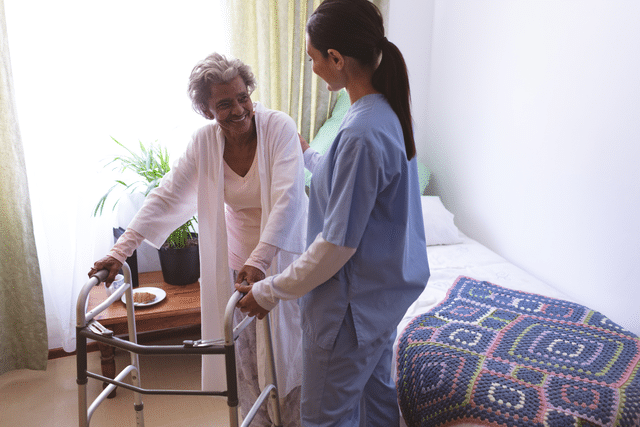 Options to consider for elderly financial assistance
In the meantime, here are a few options to consider for senior care assistance:
Evaluate Your Insurance Options
Consider Your Life Insurance Policy
Use Your VA Benefits
Tap Into Personal Savings
Determine Your Medicare and Medicaid Benefits
Apply for Medical Bill Loans
1. Evaluate Your Insurance Options
Many people have excellent insurance through their employers that will provide some kind of best elderly care assistance, especially if you work at one place for a long time. Also, government programs will cover some costs of senior care. However, if these options aren't available or aren't enough, other insurance policies may work for you.
While it will likely be expensive, consider a long-term care insurance policy. These policies are designed to provide exactly what they say: coverage for long-term care. These policies can cover not only medical care that you may need, but also cover help for daily activities like bathing, eating, and more. 
In some cases, you may not qualify for long-term care, even if you can afford senior care assistance. If this is true for you, you'll need to evaluate other options.
2. Consider Your Life Insurance Policy
If you have a life insurance policy, you will probably have access to an option called "accelerated benefits." Essentially, you tap into your death benefits and use that money for long-term care. However, you will likely need to meet certain criteria to take advantage of accelerated benefits, such as being terminally ill or cognitively impaired.
In addition, your benefits will typically be capped at a certain percentage, and any benefits used will be deducted from the death benefits paid out to your beneficiaries. Also, adding an accelerated benefits rider to your policy will likely increase your premiums by five to 10 percent. But, depending on your life insurance policy, it may not cost anything extra to take advantage of these benefits.
3. Use Your VA Benefits
If you are a veteran, the Department of Veterans Affairs does have some options for senior care. Depending on when you served and for how long, you and your spouse may qualify for financial help for seniors. Usually, if you are eligible or you are currently receiving a VA pension benefit, you qualify for this option.
These benefits are paid out as an increase in your pension. Most commonly, qualified veterans can take advantage of aid and attendance, or A&A. You can qualify for this benefit if you:
Require help performing daily functions like bathing or dressing;

You are in a nursing home;

You're bedridden; AND/OR

"Your eyesight is limited to a corrected 5/200 visual acuity or less in both eyes, or concentric contraction of the visual field to 5 degrees or less."
Be sure to visit your local VA office or talk to a representative about all of your options.
4. Tap Into Personal Savings
If you or your family have personal savings, you might use that money to cover your senior care costs. This includes using your 401(k) or other retirement funds to cover your costs. Depending on when you are accessing this money, there may or may not be a penalty for using it. 
Of course, if you don't have savings or a retirement fund, short term personal loans can help you cover any emergency medical bills. But these loans should not be your first choice when it comes to senior care, because they can be expensive to pay back.
5. Determine Your Medicare and Medicaid Benefits
Medicare is provided to senior citizens to cover their medical costs. However, after 100 days in a nursing home or after being hospitalized, Medicare beneficiaries are on their own. Medicare gap coverage can provide extra benefits, but they can be expensive. 
Medicaid, on the other hand, will cover ongoing long-term care. However, in order to take advantage of these benefits, you typically can't have more than $2,000 in liquid assets. In addition, not every facility accepts Medicaid. In fact, only traditional nursing homes are universally covered. This means you may have no choice on where to live. 
6. Apply for Medical Bill Loans
What do I do if I can't afford assisted living? Paying for senior care is the most common problem faced by senior citizens during the Coronavirus. Millions of financially vulnerable elders with disabilities are qualified to get benefits but are not yet enrolled in. Senior citizens can have different financing options. To get financial help for seniors, the one that works best for you depends on the situation. Out of several financial options, personal loans can be a great option to cover elderly financial assistance. They work well for covering one time expenses. 
Paying for Senior Care: An Aging Program
As financial help for seniors, there are few different options available to you and your family, including medical bill loans to help you cover unexpected expenses.
Some online loan companies, including Medicare and Medicaid, will pay for a portion of senior care costs as elderly care assistance, but much of those expenses will be left to older Americans and their families. While some have saved their whole lives for this exact expense, many others are left wondering how they will pay for elderly care assistance. 
The truth is, people struggle to save for retirement, much less the estimated $138,000 in healthcare costs that come with getting older. If you're an older American and you haven't saved enough to cover these costs, you may rely on your family to foot the bill. And if you're the family member of a senior, you are usually struggling to add these expenses to your monthly bills.
It has been found that the Senior Citizens of the USA struggles more to pay for healthcare as compared to other countries. This also means that America's elders are sicker than the seniors in other countries. They are more likely get cured as the health facilities are excellent in the USA as compared to other countries. But they are struggling because they can't afford to get treated.
We can connect you to a variety of short term loan providers to help you cover unplanned medical care.
Why you need elderly financial assistance?
There must be no confusion so as to why the elders require extra care through financial help for the elderly, right?
Elderly Care Assistance: The reasons that make the aim of it more passionately are:
Struggles and Survivor: Firstly, the elders have been through a lot of difficult times all their lives to serve their loved ones directly or indirectly. They definitely deserve the care and assistance during their weak times when they are hardly able to move or feel energetic.
Second childhood needs similar nourishment: Also, old age is said to have similar characteristics as a very young child possess, hence the old age period is also said as the "second childhood".
Just as a small child needs proper care and nourishment, so do the elderly people.
Weak immunity: When extreme aging starts (at around 55 to 60 and above), the body becomes less responsive as compared to the youth, thus requiring more help and assistance in making daily routines accomplished.
Considering all above stated circumstances, elderly people call for warm treatment for the rest of their life. Be it in the form of financial help for elders or their mental health, it is due responsibility of the government and even our's to let them love the life they are living right now.
Thus, drawing our attention to assistance for the elderly is an important responsibility.
Let's have a look at what senior care assistance are available to give them a more peaceful, happier, stress free second childhood
How to get Financial Help for Seniors?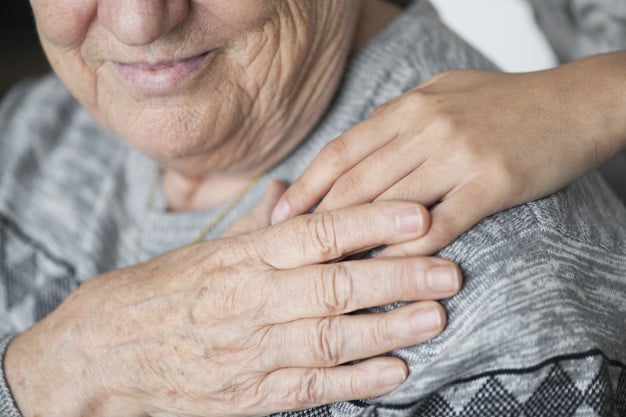 Getting elderly financial assistance is not just your duty but their (elder's) sole rights to be given to them. Giving the elderly people- care and nourishment through proper financial assistance is a must.
Here's to what forms a major initiative of elderly care assistance care by many federal and non-profit/private organizations. To give the elderly the best care to their emotional and financial states during difficult times like pandemic as well.
Get financial assistance for elderly during Covid-19
Online Financial Assistance for senior citizens
During harsh times like Covid-19 as well, the online trend for elderly care financial assistance is increasing day by day. The reason being:- easy accessibility for finances and assistance for elders without socially interacting with the infections out everywhere.
The most economic way of acquiring financial assistance is indeed online. Online allows easy and quick finance availability through online platforms such as Your Own Funding. Not only could you avail special loans for elderly care, but also look for any of the genuine personal and financial assistance teams for the elderly.
Federal Programs for elderly care
The Federal and State governments, together or individually, strive to work to financially supporting senior's needs. Consider that most of the elderly might be either employed or retired or not working at all for an income.
Thus, giving away modes of financial and personal assistance as their stable means of finances is urgent. It might include some interest-free loans for elders, or personal assistance for elders'- services free of cost. Financial and personal assistance services can be looked upon through federal online websites.
Private/ Non-Profit Companies' contribution to Financial and Personal Assistance for elderly care
You, as a senior citizen, can also find some online- non-profit and private companies for financial assistance for senior citizens. Private companies without keeping any profit margin for themselves, tend to help elders with the maximum finance amount. Some non-profit, local communities too strive and work really hard to give a new meaning to elderly living in their unique way.
Could it be for personal help and healthcare assistance for elders at homes, or help with their financial budgets, elders can call for help anytime, anywhere.
What are the fine prints one should be aware of if someone's buying a policy for senior citizens?
First, the person should disclose every medical problem that he/she has, there is no point hiding any of these problems from the insurance provider. You also need to understand that you need to cover for illnesses that are not the consequence of the illness that you have already.
For example – if somebody is diabetic and we don't think so if the people end up having cataracts, his cataract surgery will be denied.
But even if the insurance cover is for a lesser amount because of your pre-existing illness you should go and sure get one for yourself.
And besides the health cover, you can also explore the super top of plans that actually gives you a cover within minimal base which is covered by the other insurance. So as long as you have the health cover through super top-up as well it should be safe enough to protect you from medical emergencies.
What would be the typical waiting period in a policy for senior citizens?
At least three years. It could go up to that. You can always take insurance cover for your parents who are on the verge of retirement; besides you will also get a tax reduction on that. And your parents as senior citizens can also take medical insurance by themselves.
Now the question is which one is better perhaps is more prudent?
If you are qualified and employed enough and contacted an organization, and you want to take the best elderly care assistance, mostly you will get a better policy. And as there is corporate insurance product involved they will process your parent's claim faster than their individual policies, so, you must be looked into the matter that your parent's medical policy is covered through a group plan.
And if you are not able to get that for some reason then you can always rely on your parent's health insurance covers, but try to see if all the claims are processed through your own company insurances that you have taken for your parents and you get a tax deduction for both the insurance premiums that you pay for yourself as well as for your parents under section ATD.
The Bottom Line
If all else fails in financial assistance for seniors, you and your family should consider applying for short-term medical bill loans. These loans can help you cover emergency expenses but can become very expensive if you take too long to pay them back. As such, they may not be a good option unless you have a steady income and will be able to pay your loan back soon. There are several online loan companies paying for senior care costs, but the maximum portion is to be paid by those elderly and their families. Also, there are many who save throughout their lives for their old age, while some keep searching for solutions over and over, wondering.
Fighting for elders you don't know means young people fighting to expand social security for them. Senior citizens are finding some way to stay at home in this pandemic Covid-19. It's quite funny how all this works as an extortion scheme where senior citizens have to choose between literally dying and becoming a debt slave. At Your Own Funding, we can connect you to a variety of short term loan providers as financial assistance for elderly care. We can also help you calculate how much your loan will cost depending on how quickly you pay it back, your credit history, and more. Fill out our online form to find the best medical bills loans available to you today.
Some Popular Assistant Programs for Seniors
There are several assistant programs for Senior citizens by many online loan companies. All those programs are for those senior citizens who are struggling with financial crises. Some popular financial assistance for elderly programs are-
1. Employment aid for senior citizens
2. Help buying food programs
3. Medical bill debt help for senior citizens
4. Telephone service programs for elderly
5. Cash assistance
Paying for senior care may not be the only reason. There can be many reasons to take cash assistance for your grandparents or other senior members. Your Own Funding has nothing to do with how you use the amount you receive. You can freely use the money for your senior citizens for whatever reason. We will never set limits on how you use the funds.
Some popular loans available for senior citizens-
Emergency Loans For Bad Credit