"I'm seeking advice for making a concrete decision between savings and personal loans to help myself during Covid-19.
My situation is a bit tricky for me to explain so I have mentioned it in some points:
I'm currently living with my parents. During Covid-19, I called my parents to my current resident to give them much love and care, keeping them closest to myself.
Being the only child, I need to manage their health-related finances along with mine. Moreover, I am thinking of renovating my house for giving them more comfort and luxuries.
But the financial crisis during the Coronavirus outbreak has caught me up, entirely leaving my savings as the only hope of finance.

My question is: Should I risk my savings for my current expenses or go for approving myself for a personal loan?"
Quite clear from the above scenario that it is a terrible challenge to handle the emotional instability related to health or otherwise, especially during the Covid-19. To all these adversities, the financial crisis adds fuel to fire.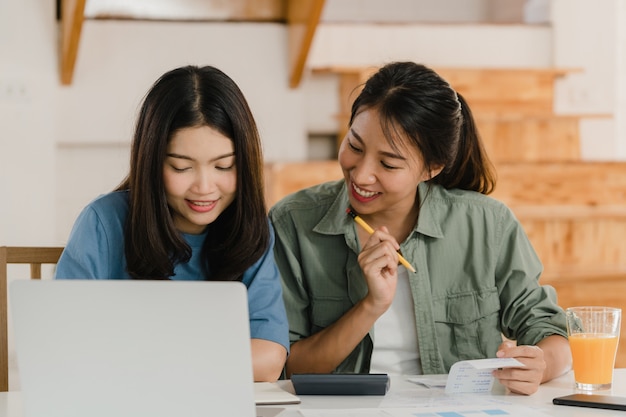 Seeking for a personal loan looks like the only good and the smart decision in the long run. But the question that strikes repeatedly is: How do personal loans appeal to help you at harsh, pandemic times?
Knowing what measures you can take for your quick loan approval without much compromising, is a question worth answering.
A quick list of questions that would be answered to your utmost satisfaction is as follows:
Why Personal Loans?
How do personal loans work?
What makes me eligible for a quick Personal Loan?
What gives me approval for a personal loan?
What factors can turn my approval into a rejection of my personal loan?
Will bad work experience during Covid-19, matter in the approval of my personal loan?
Will my bad credit affect my personal loan approval?
How can I make the best use of my Personal loan during Covid-19?
Why personal loans?
In adverse situations such as sudden business loss and shut down, or an unexpected pandemic like Covid-19, the personal loans are seen as a ray of hope. A gleaming ray of hope to the hopeful entrepreneurs or the budding business owners has bound them to their aims. This is only possible with the help of personal loans.
Personal loans appeal to give the following set of benefits in the long run as well. Have a look over these benefits:
Low-interest rates: The pandemic has seen the drastic fall down in the interest rates as per the rules of the Federal Government. The government funding aids the citizens (including business owners) with personal loans with interest rates as low as 0%. Some private companies and non-profitable fund grants are also striving hard to give the best funding to the needy.
Lenient collateral: The strict collateral has been already out of fashion with the advent of the Covid-19 pandemic. However, it doesn't mean that collateral is not demandable by every lender. Some alternatives have been, however, been in practice to lessen the burden of borrowers.
Multi-Purpose utility: The personal loans offer a great advantage against using the loan for a specific purpose. This means that a personal loan can be used for car financing, or a house renovation, like a student loan and much more.
Bad credits leniency: The bad credits play a terrible role in keeping you away from loan approval. However, the revised loan policies under the CARES Act removes the strict penalties on personal loans for bad credit.
Easy repayments: The repayment schedules have also been made flexible considering the harsh outbreak situations. The SBA loans have even exempted from certain business loans in order to have a smooth flow of business at present.
How do personal loans work?
The personal loans are highly in demand and the most recommended loans online as well as offline.
Personal loans work quite simply and transparently in their procedures.
Be it Government Financial-Aid you are seeking or funding from some private agency, the genuine loan companies have nothing to hide about their working on personal loans.
Seeking for your correct personal details: The only thing the lender needs to know is your correct personal details like name, address, age, contact no., loan amount and requirement, interest rates, etc.
Honestly reviewing your background: The personal loan lender once got your details, made an honest review of your financial background through your personal details.
Approval or Rejection: If the lender finds everything to be smooth and genuine, your personal loan is approved instantly with the timely fundings. In some rare cases, where the lender finds himself in no position to fund your requirements, your loan gets rejected.
However, you must not give up and keep trying to find the best personal loan for you. There are ample of many other sources available for your personal loan funding in the loan market.
Ready To Get Started
What makes me eligible for a quick Personal Loan?
For securing a personal loan for yourself, getting through the eligibility criteria is a must. However, don't worry because the eligibility conditions aren't very strict and just need to be aware of in general.
Age factor: Age is a factor that varies from lender to lender. However, the general age for getting approved for a personal loan needs to be between 20 to 60 years of age.
Credit score: Not placing to be on the stricter side, but an excellent or good credit score makes more chances of loan approval. Here is the range of credit scores if you wish to work upon your score anyways.
Excellent: 760-860 and above
Good: 601-759
Fair: 500-600
Poor/ Average: 300-499
Very Poor: 199-299
Legal citizenship: Ensure that you have no illegal/ criminal records accumulating in the past before you apply for a personal loan. Being a legal citizen of the country where you are applying for a personal loan is the dire need of the hour.
No due history of loans: The most important factor is that you have no accumulated due loans from the past. This issue might be trapping you into more troubles legally and financially.
What gives me approval for a personal loan?
Apart from maintaining warm relations with the lender beforehand, proper documentation is the most urgent requirement for getting your personal loan approval.
What factors can turn my approval into a rejection of my personal loan?
Now, after knowing what factors can approve you a personal loan, it is equally important to know what casual behavior can snatch away your loan approval.
Casual response to the inquiry calls/ messages: Ensure that you respond to the calls timely from the lender to verify the details of your loan at any time.
Job Instability: Do make a note that you need not be switching over your jobs if you wish to avoid getting bad disapproval for your loan.
Incorrect personal details: If any of your details like address, contact no. etc are found to be false at a later time, your loan might get an instant rejection for being naively serious in your loan requirements.
Thus, work upon your genuine personal loan requirements and don't dare to give any bad impression to your lender by any means.
Will bad work experience during Covid-19, matter in the approval of my personal loan?
Mostly, the lenders approve a personal loan to you after analyzing your employment status and job/ business stability. So if you have been an employee or even a business owner, ensure that you have a minimum of 2 years of experience.
Also, you ought to be stably working in your profession for at least 1 year. Only then you will have the chance to get approval for your personal loan.
Will my bad credit affect my personal loan approval?
The current outbreak situation calls for immediate financial funding and aiding to every genuine borrower in the nation. The bad credit has thus been a factor of less importance, for the time being, thus approving your personal loans for bad credits.
However, you need to work continuously on your bad credit scores to prevent victimizing yourself in the future or even at present in any way.
How can I make the best use of my Personal loan during Covid-19?
To make the best use of the personal loan funding during the Covid-19, keep yourself aware and updated of all upcoming loan policies in the loan market. Also, seek for the genuine lenders in the market to avoid trapping yourself in any personal loan scams or frauds.
Moreover, keep with you all the necessary documentation to present at any point in time you meet a genuine suitable lender for you.
Your Own Funding: Mission to help you during Covid-19
Your Own Funding is an online platform, working hard on all aspects of financial aiding for you. Keeping in mind the harsh adversities that Covid-19 is showing up, Your Own Funding provides you with 24*7 Customer Care Service- calls, message, e-mail (as you may wish).
You are sure to get solutions to all your queries regarding personal loans or any other loans too. Feel free to connect with any of your loan related queries. Hope you have a real good time dealing loans and Covid-19 simultaneously.
Other related blogs-
Bad credit small business loans
Financial assistance for elderly
Other popular searches
Home improvement loans with bad  credit