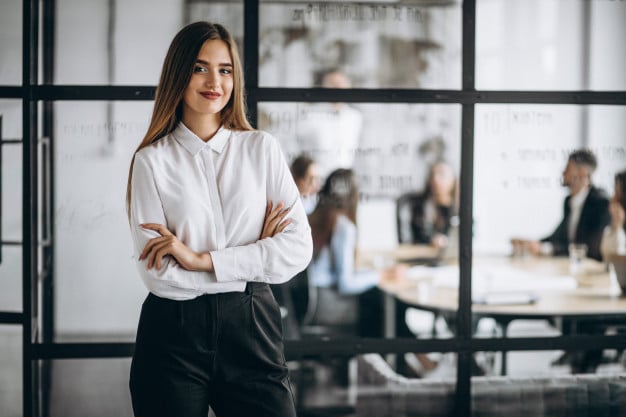 I want to start my own food truck business but the problem is that the startup cost is ridiculously expensive. How to get a small business loan with bad credit?
Looks familiar right?
You are not alone! We know that it's going to take a while to fix your credit score because it's not easy getting a small business loan with bad credit.
The American idea of "pulling yourself up by your bootstraps" is hard to pull off when you're on a shoestring budget. People who struggle with "How to Get a Small Business Loan with Bad Credit" always have difficulty getting their small business off the ground.
Credit Score Matters
Talking about loans for small business owners with bad credit, the unfortunate reality for most business owners is that their credit score will be a major factor in their ability to secure a business loan. This is especially true if they operate a brand new or relatively new business. Newer businesses have less historical data for lenders to rely upon when deciding whether or not providing a loan is too risky for them.
The good news is that you do have options for small business loan bad credit, especially if you are willing to put in the research. Those who feel like they have no options simply need to get creative. Those with limited options need to put all of them on paper to make an apples-to-apples comparison.
One such option for businesses are short-term personal loans. These can help bridge the gap between rough times or help a business get through an important period of growth.
By being persistent and making the most of each option they have, small business owners can get their business on the right track and start turning a profit with the help of small business loans.
You must be thinking that How to finance a small business with bad credit? Well, there are some factors that needs to be  consider.
So What Factors Go Into Approving bad credit small business loans?
Can i get a small business loan with bad credit? Off course you can! There are a variety of factors that go into weighing the decision to lend to a small business with bad credit or provide one with funding.
Earnings statements: Describes the amount the business has earned in revenues (income before taxes and other costs), usually on a yearly or monthly basis.
Profit and loss (P&L) statements: Describes the total profits (income after taxes and expenses) of a business on a scheduled basis, usually monthly or annually, which includes losses or "negative profits".
Cash flow: Refers to the "cash on hand" aka a business's savings; some businesses have lots of billing but lots of spending, so they have little in the way of reserve cash.
Business Credit Report: Just like a person, a business has a credit history. Since many businesses rely on credit for the merchandise, equipment purchases, and other services, they can develop a robust profile of their ability to pay back debt and use credit smartly.
Business Tax Returns: These will contain much of the same information as above, but in a standardized format using standardized methods. It also reveals any current back taxes you may owe, your total business costs (including all write-offs), and other descriptive information.
Business Plan: This document describes how your business will operate, including markets you want to reach, how you intend to market to them, where your main income sources will come from, and how your business process will work in general terms.
Use of Loan: How you intend to use the financing (money) you will be provided.
Balance Sheet: Shows what you currently owe (debts) as well as what is currently owed to you (referred to as your accounts receivable or invoices).
Bank Statements: Gives a picture of your deposits and withdrawals to indicate your cash flow.
Unfortunately, newer small businesses will be unable to provide all of these documents, and the documents they do provide won't have much information on them to speak of. In these cases, the lender will ask for the financial information of the person who owns the business or who is requesting the loan. This includes their credit score.
While it's true that plenty of small businesses are run well by people who have less-than-perfect credit, having a bad credit score can hurt your ability to secure financing. Fortunately, there are a few options available for securing financing even when you have bad credit.
How to Get a Small Business Loan with Bad Credit
If you are still worried about how to get bad credit small business loans then don't give up. Opt these simple ways to get business funding with bad credit.
Vendor Credit and Equipment Financing
If you need financing to purchase items for your business to sell, such as raw ingredients for a restaurant or clothing for a store, then the vendors who sell them may be willing to provide those items on credit. The purchasing business can open a line of credit with the vendor and pay back the vendor once all the items have been sold or used to produce revenues.
Businesses purchasing equipment can use an arrangement that works similar to financing a new car. They pay a percentage of the price as a down payment and pay the remainder of the balance in installments.
These two forms of credit are relatively easy for a small business to come by because they are "secured" with collateral. If the purchaser cannot repay, the vendor simply takes the items back.
Small Business Administration (SBA) Loan
An SBA loan is a great option for business owners with less-than-stellar credit, but that rules out a large number of businesses whose owners have objectively "bad" credit. Typically, the SBA loan applicant needs a credit score of at least 600 to be eligible, although there are exceptions.
The SBA will also expect all of the documents listed above as well as a personal resume, work history, and possibly even a personal bank statement. Not every business can produce these documents out of thin air, especially if they're brand new, so these demands can be a barrier.
Invoice Factoring
Invoice factoring lets businesses who have a lot owed to them — such as a lot of pending invoices or a lot of money in their accounts receivable — to get all of that money up front. The financing provider then takes repayment from the invoices directly, usually with installments. They will also charge fees and/or interest.
Invoice factoring can be costly, but it's a great option for businesses that are tight on cash. Applying for it is also relatively easy since the most important document to provide is how much you are owed.
Equity Partnerships (Investment Partners)
One of the easiest ways to finance a small business with bad credit involves selling a portion of the business to investors in exchange for a share of ownership and a share of future profits. The drawback is that some partnership agreements give the investor partial control of the business.
Businesses may be able to secure "startup" funding that promises a share of profits or a share of the sales price of the business once it gets off the ground. Startup investors can require the businesses they fund to follow certain rules, but they typically give the business owners more freedom compared to a pure equity sales agreement.
Merchant Cash Advance (MCA)
A merchant cash advance acts as a short-term cash infusion for your business in exchange for a portion of ongoing credit card sales. People who request this type of funding will usually have to prove how much they have in credit card sales. They must also be prepared to set aside a portion of each day or week's credit card income in order to pay back their advanced amount, plus interest.
Short-Term Business Loans from Alternative Lenders
Alternative lenders have several advantages over other small business funding sources. For one, they will typically ask for much less documentation compared to a traditional bank or SBA lender. They may also be willing to overlook a low personal credit score if the business can provide proof of receipts, profits, or account balances. Note: Beware of personal loans scam.
The biggest benefit of getting a small business loan with bad credit is that they are intended to be a temporary solution to an immediate problem. By paying back the loan quickly, the business owner can move onto the next phase of growth and potential without being dogged by their past.
How to get approved for small business loan with bad credit
1. Identify and choose the best financial options for your business- Apart from other financing options, it is also important to choose that how reputed your lender is? You need to make sure that your small business loan lender is committed enough to support you to get optimum success. You can ask for proven track records of satisfied customers from your lender. This is how you can choose a genuine lender to get a small business loans for bad credit.
2. Have a deep knowledge of your Personal Credit score- It is important to check your credit score before getting a small business loan with bad credit. It will help you determine the type of loans for which you are most likely to qualify. Additionally, it also helps lenders to determine the level of risk to lend money. That is why having look at credit score once helps you determine the best financial option to explore.
3. Research on various options- You will need to meet specific requirements to get approved for small business funding with bad credit. They are-
– Annual revenue
– Years in business
– Personal Credit score
Find out more about short term personal loans and other alternative lending options for bad credit small business loans when you apply now. Fill out a loan application form today for a better tomorrow.