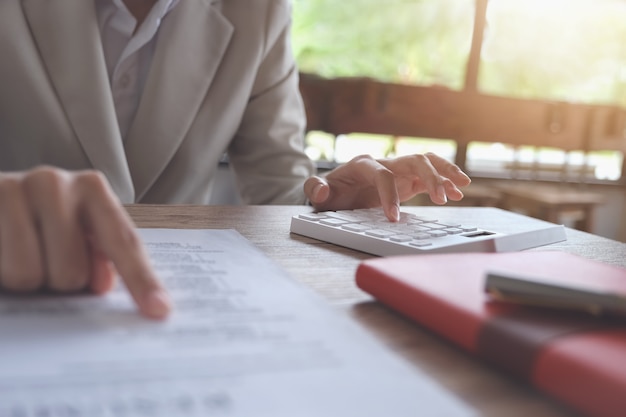 Acquiring a personal loan hasn't been at all easy as a monopoly, right?
Firstly, it is the reasons that drag you into taking a loan for your personal needs, be it for home, car, or anything else. The demand for your loan documents adds to another responsibility, later to which, it's accompanied by the stress of being able to make timely repayments in the future.
That's not where the story ends, because the main highlight in between is the proof of income that you need to show before you are approved for a personal loan.
What do loan companies ask for employers' details?
The lenders you will come across shall ask you for your proof of income document along with other documents such as your residential address proof, the collateral, credit reports, etc..
Coming to the point, what is the link between proof of income and you, getting a personal loan?
Why proof of income for a loan?
Among all of the personal loan documents that you have prepared to present to the lender, what has the proof of income to do with your loan?
The thing is, the lenders ought to know about your background, as a borrower, both for financial and non-financial reasons. The non-financial background that involves your name, residential address, age, contact no. etc. is accessible through the application forms which you have applied for.
The proof of income is a vital means of knowing the financial stability of the borrower. The borrower's proof of income documents give an idea of the following aspects:
Your Financial background: Your financial background as a borrower, indicates how capable you are in paying back your loan installments shortly. If you have a valid proof of income, showing a moderate value of income, you will appeal to be reliable to make timely future repayments.
Your Employment status: The proof of income also depicts your current employment status along with your designation. As proof of income depicts the source of your income, it assures the lender with the fact that you are being employed in a stable job for the time being.
Thus being capable enough for paying your loan installments, your proof of income promises loyalty in the form of repayments to the lender on your behalf.
Your ability to handle loan repayments/ interests: The ability with which you will be able to cope up with the loan policies, interest rates, repayment schedules, etc. is determined through your proof of income. How? Your proof of income shall describe your estimated annual income which is enough to state whether you would be able to pay back your loans in the future or not.
Now, another question that you need to be answered is " What can be used as proof of income? " Continue reading to find out.
What qualifies as proof of income?
Having proof of income is not a mere task rather a strict responsibility. You just can not fake your proof of income casually because it's illegal and would do more harm than good in your near future. So, it is important to know what can be used as your proof of income to make you eligible for your personal loan approval.
The proof of income documents must contain clear information stating your capability to earn and assure your lender that you are a legitimate income holder.
The proof of income can vary depending upon the profession you are indulged in as a:
i) Corporate Employee
ii) Business owner i.e. Self-Employed
iii) Student/ Fresher i.e Unemployed
Note: Though the students may be asked for a proof income in some other form through their educational documents or their co-applicants' income proof, the main focus stays on the employed or the self-employed workers.
What can be used as proof of income?
You can provide the following proof of income documents in response to a loan approval:
Tax returns:
The tax return is generated in response to the filing of your timely taxes to the Federal Government. The tax return is a legal document that assures your source of income is completely genuine and thus the tax return marks as your legal and qualified proof of income.
Letter of proof of income from your company:
The letter of proof of income is another form of immediate and legal proof for depicting your genuine income source to the lender.
The letter of income proof is often written addressing the renowned legal authority that you have been associated with, for your source of income.
The letter of proof of income will be duly verified and written in acceptance from the employer or the legal authority you're seeking your income from.
Bank statements:
The bank statements depicting your overall deposits, withdrawal, and transactions from your bank account giving an idea of your active income sources. The bank statements give a clear picture as to how active you have been into utilizing your income.
Pay stubs:
The most usually used form of proof of income for an employed individual is a pay stub. A pay stub depicts your entire income along with the reduction in taxes, investments, insurances, etc.
If you are an employed worker, you will get a regular update of your income through pay stubs. In case of urgency, you can request for a pay stub as per your requirements for proof of income, by contacting your workplace (employer).
Invoices: If you are a self-employed, business owner, you can use your invoices of bill payments as your proof of income too.
Proof of income for the disabled:
If you are being aided for your income through the insurance from your bank or some other source, you can use your disability insurance as your proof of income.
Proof of income for the Unemployed: It's not at all an issue of concern if you are unemployed and still need to show your proof of income for genuine loan approval. You can seek an award letter as proof of income from your workforce like your school, or college, or any legal source like a bank.
Pension: If you have been a retired/ senior citizen, you are eligible for a proof of income through your pension statements and records.
Thus, what can be used as your proof of income, can be in either of the forms from the above-mentioned documents/ receipts.
What is the minimum income required for getting a personal loan?
To get a personal loan for yourself, you need to have a certain income range depending upon the lender that you have chosen.
The minimum income as per your proof of income, that makes you surely legitimate to avail a personal loan is starting from 24000 $. However, every lending company has set its own eligible standards like income while approving for a personal loan.
How do I get proof of income for direct deposit?
The best way to receive proof of income for your direct deposit is through pay stub which you can request from your employer. The pay stubs either downloadable online or generated manually in receipt form as per your request made to your company's employer. As an overall, you are legitimate to receive a proof of income for your direct deposit too.
Conclusion
Being clear of what can be used as a proof of income, it's quite clear that getting proof of loan is important without being much hectic for getting approved for a personal loan.
Your Own Funding gives plenty of opportunities to avail of the best personal loans with easy and lenient procedures involving proof of income. The quick application procedures along with negotiable interest rates, supporting you through proof of income documents is the main highlight that won't regret your coming to Your Own Funding !!
Other Related Blogs-
How to get a small business loan with bad credit